If you are enthusiastic and love to make the effort, DIY landscaping projects can be a great way to get your hands dirty, learn new skills and add value to your home. However,  no matter how much effort or time you take, there may be some outdoor projects that are too overwhelming or challenging for the average homeowner. Hiring a pro to take care of certain tasks like excavation, electrical work, or steep slope terracing may be just what you need to successfully complete your landscaping project. Here are the most common projects that homeowners choose to hire a professional to do.
Reasons to hire an outdoor professional
The main reason why people hesitate to take advantage of the service of a professional is the budget. Some homeowners find success by hiring a pro to do the more skilled labor and doing the rest of the work themselves. One of the most obvious reasons to hire a pro is their skill level and expertise. They can draw upon years of work in similar situations and show you before and after shots of previous projects. They should also be able to quickly assess worst-case scenarios that may help you make better decisions. Additionally, if your project requires special tools or equipment your professional will have access to them as well as have the employees who are trained to use them. Utilizing a pro who can make decisions that add value to your home, like building things to code and filing the correct permits, may be reason enough to connect with the right professional.
Outdoor projects that may require a pro


Types of plants: A professional landscaper will be well-versed in the multitude of annuals, perennials, shrubbery and trees that are appropriate for your yard, water usage, soil quality and lifestyle. If you want a drought-tolerant yard, like the one pictured above, a professional can create a landscape that suits that need. If you have pets and are concerned about poisonous plants, or want an organic garden but don't have the time to create one, a professional can easy find the solution for you. Very often a homeowner wants to remove existing plants and trees during the renovation. A professional can advise you about potential run-off or erosion issues and offer appropriate solutions.
Plan, Design and Permitting: If you are a beginner, then it is always good to seek the help of a professional, who can guide you properly. The pro will detail out the different designs and layout that suits your taste and budget. He or she can also help you get the best materials and service available. Depending upon your local zoning laws and building codes, there may be certain projects that require a permit. A professional landscaper can advise you regarding the types of permits required as well as file the permit (which may require additional drawings) on your behalf. Ensuring that your project is competed to code is important: if it's not and a permit hasn't been filed, you are at risk of receiving a stop-work order.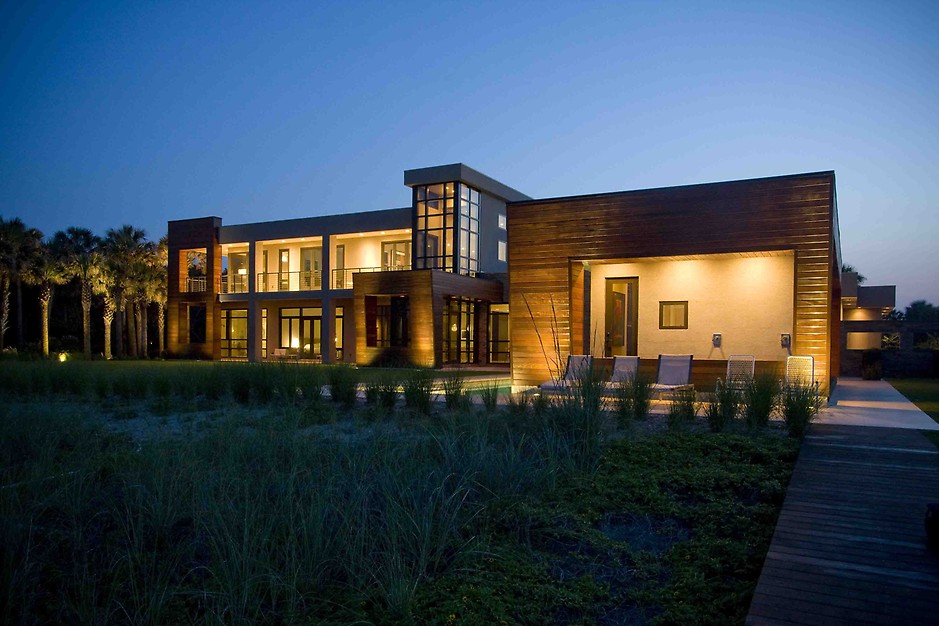 Lighting, electrical and wiring: Proper outdoor lighting is needed to enjoy late night parties or a swim in the pool after sunset. A qualified pro will first asses your property, suggest lighting possibilities and its advantages. You will be able to choose the theme of your home, discuss new technologies or "green" options and discuss what might be the best value for your budget. A pro can help you find the latest fixtures or make necessary repairs to older electrical fixture. Professional landscapers can sub-contract outdoor lighting experts who understand your home's electrical system and wattage needs. They can also file an electrical permit if one is required. Wiring can be one of the toughest of all the DIY projects. It needs extra attention, as it is not similar to the indoor wiring. A number of factors, like changes in temperature and pressure, and existence of bugs, pets and humidity makes the outdoor wiring job daunting. Improper wiring can result in short circuit, which may prove to be dangerous. A professional will not only ensure the quality of work, but also protect you from danger that may incur while completing the task.
Water features: Adding a small pond or water fountain may be a good DIY project for those who are handy and want a hands-on project. But installing a large water feature, waterfall or pond may be more complicated of a project than most homeowners want to take on.  There is much excavation that goes into installing a professional system and a lot of hauling of large boulders, rocks and hardscaping materials. Landscapers or water feature designers do much of their work underground, ensuring that the pipes are well-insulated, leak-free and will drain properly for future maintenance. Very often these professionals work closely with landscapers to create the right balance between hardscape and landscape.
Pools and spas: Building your own underground swimming pool is usually not on a homeowners to-do list. The project is large, involves large excavating machinery, and if the pool is improperly installed it can lead to perilous danger to human lives or to property. The best time to plan for your pool or spa is several months before you'd like to use it. Developing the design and assessing the property takes time, as does filing the correct permits and acquiring the materials. A landscaper designer can work closely with a pool services contractor to create beautiful transitions between the recreational areas and landscape.
Decks, patios and porches: Many homeowners like the construction challenge of a deck or patio installation but very often this project is left to the pros. A decking contractor will understand the structural engineering requirements of the deck and can walk the homeowner through the various types of materials on the market. A concrete contractorwill have the tools and machinery to remove old and damaged material, dispose of it properly, and have the skills to create a new patio. Professional concrete contractors will also understand run-off and drainage issues and can properly angle the material to ensure that water runs away from the home's foundation. In some cities and towns these project may require a permit. A professional can advise you to permitting requirements and file the paperwork on your behalf.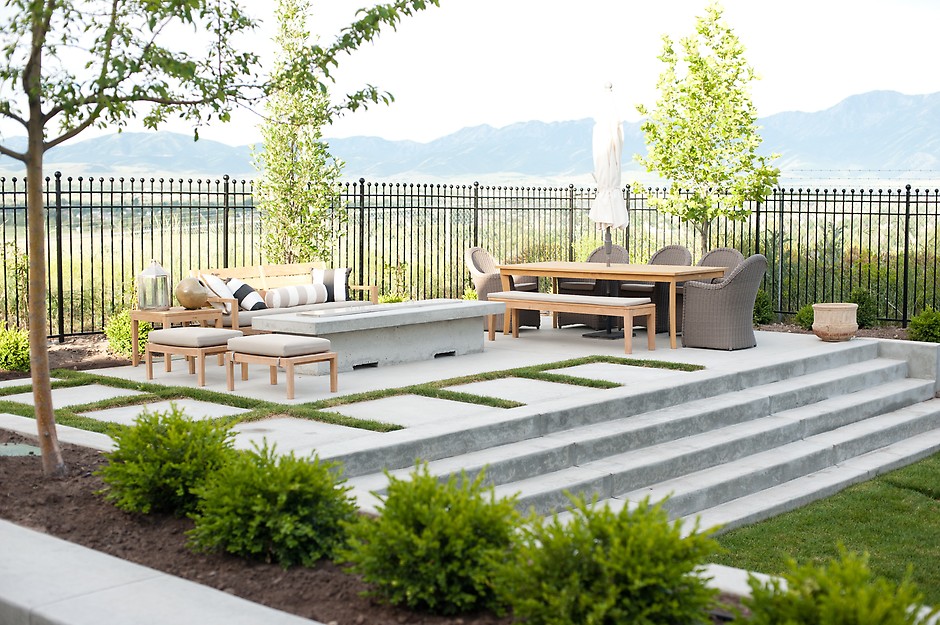 Sprinklers and irrigation: If your yard is small you shouldn't have too much trouble planning and installing your own sprinkler system. However, if you do not wish to DIY this project, and want a low-maintenance watering system, it may behoove you to hire an irrigation specialist. They can design and plan for the most efficient system and work with you to create a timing system that works with your lifestyle. They can also advise you to which areas of the yard may require systems that are different then the lawn, for example. Be sure to look for a pro who understands the slope and nature of your landscape and can advise you of water-saving techniques.
Source: http://porch.com/advice/outdoor-projects-need-professional/